From: Linda McCartney's Home Cooking, p. 153
This baked custard makes a very special desert for a dinner party, especially when cooking and serving in small individual ovenproof dishes. It is very easy to make and requires no attention in the last 60 minutes ‒ perfect when entertaining guests.
I think it is best served warm, accompanied with some seasonal berries or fruit, but it is also nice when served chilled.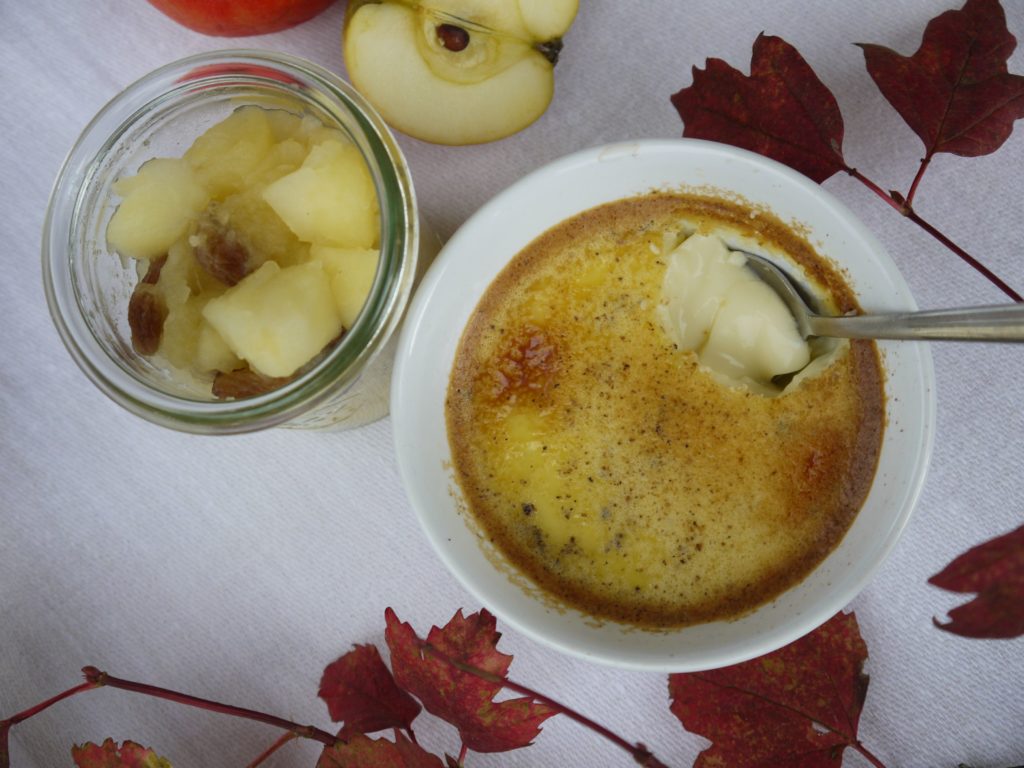 To add even more glamour to this easy-to-make dish, cover with brown sugar after removing from the oven, and put under the grill until the sugar has caramelized. An extremely quick version of cremé brulée ‒ and it is also much lower in calories than the original dish (which uses a lot of cream).