From: Linda McCartney's Home Cooking, p. 163
An easy recipe for making meringue- you just need to be patient during the long baking time.
This pavlova recipe is very similar to my Mum's recipe for meringue (or "Baiser" as it is called in France and Germany, meaning kiss…). We used to make small meringue nests on easter and filled them with tiny sugar eggs.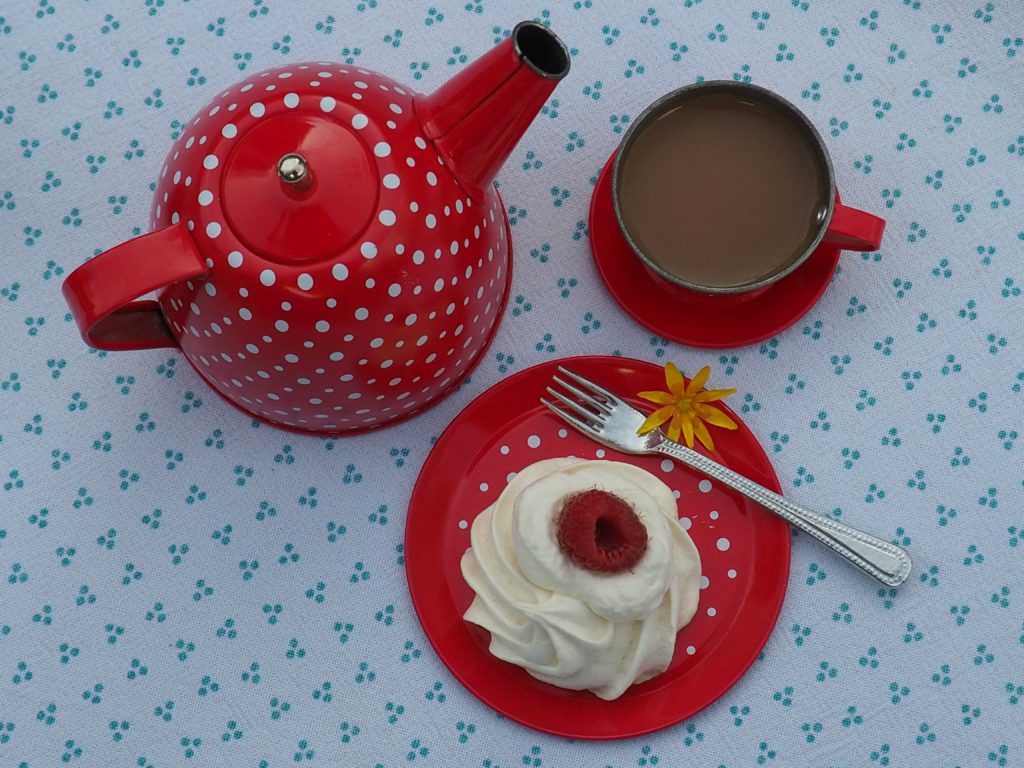 In Linda's recipe, half of the sugar is folded in at the end. This way, the sugar is not dissolved and will give you a grainy meringue. I suggest adding all of the sugar gradually to the egg whites and to continue beating until the mixture is shiny and forms stiff peaks.
You should also add a pinch of salt to the egg whites as it will balance the sweetness of the sugar.
You can use a piping bag to pipe the mixture onto a baking tray lined with greaseproof paper. Try making smaller, individual-sized meringues to later cover with cream and fruit.
The oven needs to be around 90-100°C; the 140°C specified in the recipe is too hot and will result in the pavlova turning brown on the outside. You should also open the oven door every now and then to allow the steam to escape and to help the pavlova to dry out completely. When finished, the pavlova should be very light without any sticky bits in the middle. To cool, turn off the oven and loosen the pavlova from the baking tray. Leave it on the tray and put back in the oven. Use a wooden spoon to keep the oven door just a little bit open and let the pavlova cool in the oven.