From: Linda McCartney's Home Cooking, p. 68
A creamy pâté full of flavour- an interesting spread for crackers or toast and great as a dipp with raw vegetables.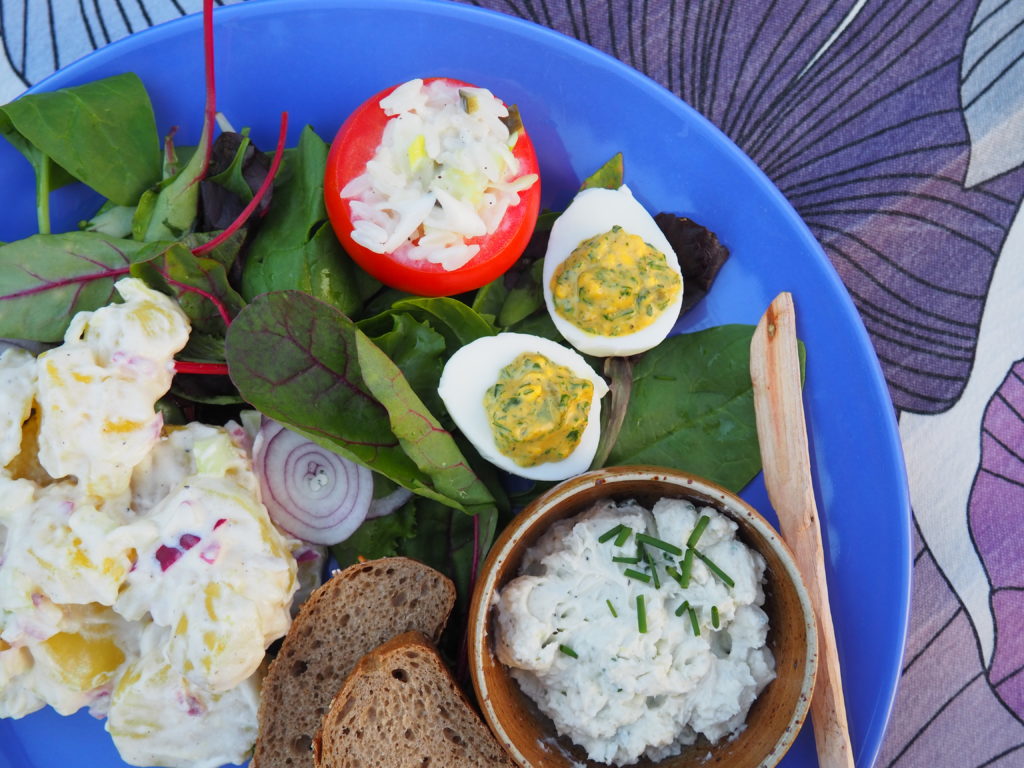 I was always reluctant to buy stilton and found the flavour too strong. Now with my project of trying all the recipes in Linda's book, I felt obliged to also try out the Stilton Pâté. Lucky me 🙂 I was so surprised by the taste of the pâté and just loved it. As did my husband who has also never been keen on Stilton. A new family favourite!
Variations: To make a lighter (but admittedly less creamy) version, replace the cream cheese by plain yoghurt or half yoghurt half quark.