From: Linda McCartney's "Linda's Kitchen", p. 176.
Delicious Chocolate Chip Cookies with pecan nuts. Another favourite!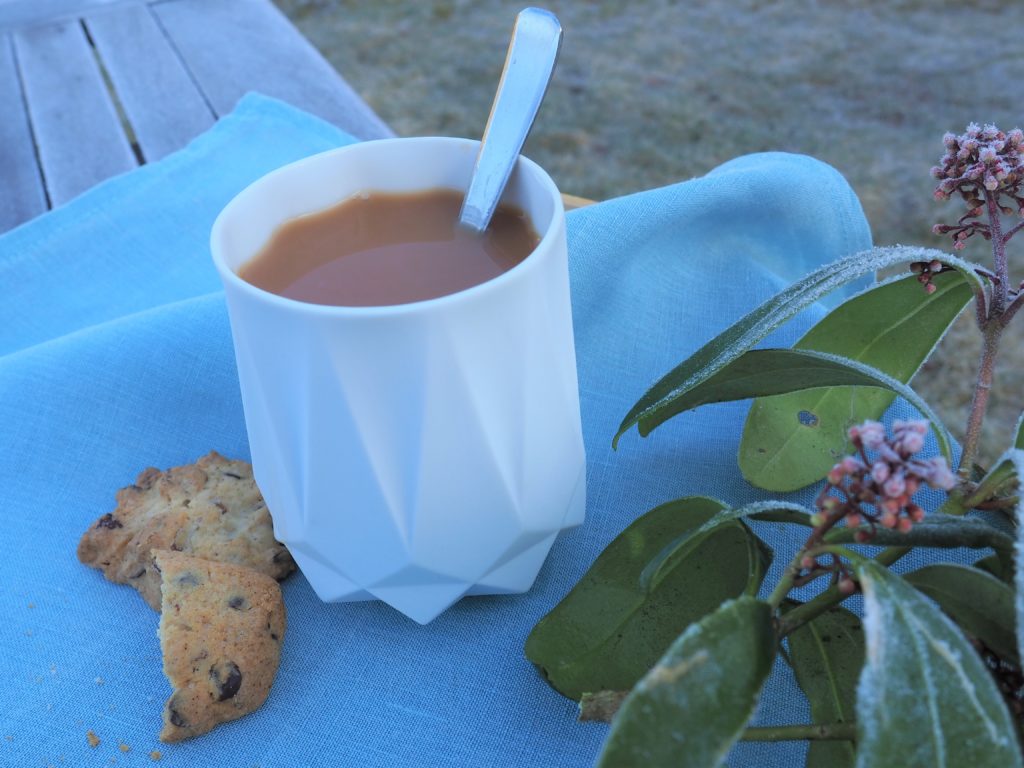 These cookies melt in the mouth and will not keep long- unless you manage to hide them well. I used plain gluten-free flour from Doves Farm.
The picture was taken on a frosty morning in early March- do you notice the ice on the leaves and the table? Wonderful ice crystals and a beautiful time for a tea break outside.