From: Linda McCartney's Home Cooking, p. 72
This is a recipe for a rice salad with celery, spring onions and lemon juice, with a mayonnaise dressing.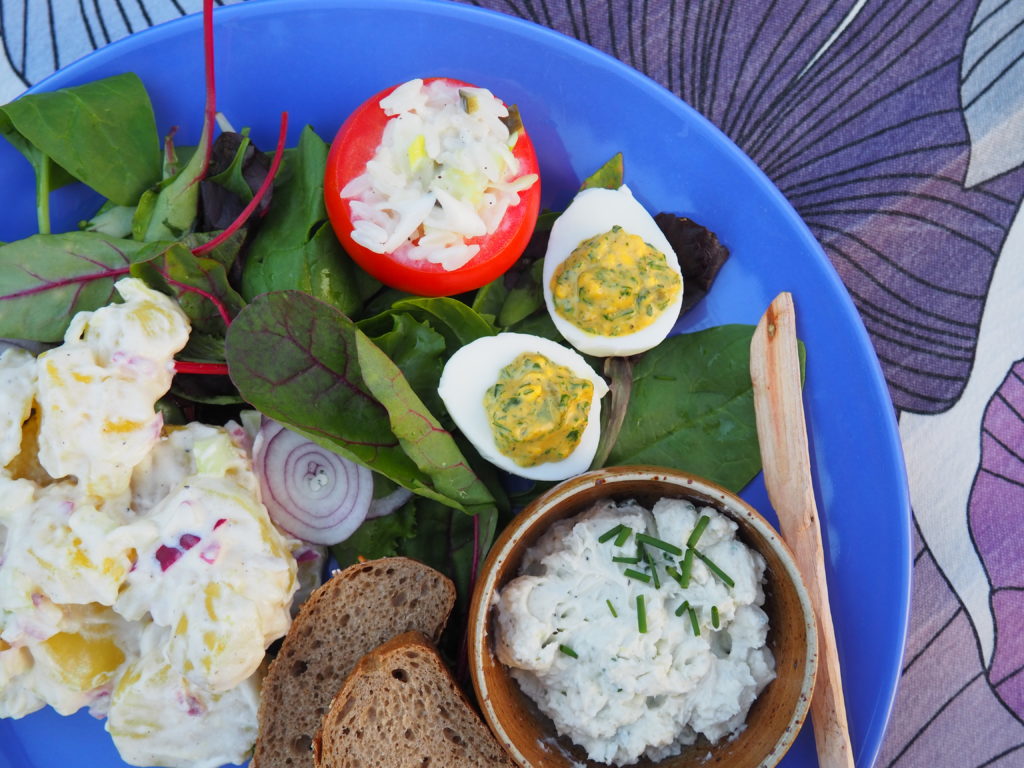 I tried this rice salad as a stuffing for tomatoes and thought it makes a wonderful colourful center to any lunch plate (or could also be served as a starter).
As always, I made a lighter version, using only 2 tbsp of mayo. All in all, the salad was a little too plain for my taste. I would recommend adding some cubed red pepper or even some red chilli.
Vegan: Use vegan "mayonnaise" for this recipe.