From: Linda McCartney's Home Cooking, p. 76
A potato salad with celery and onion and a mayonnaise dressing.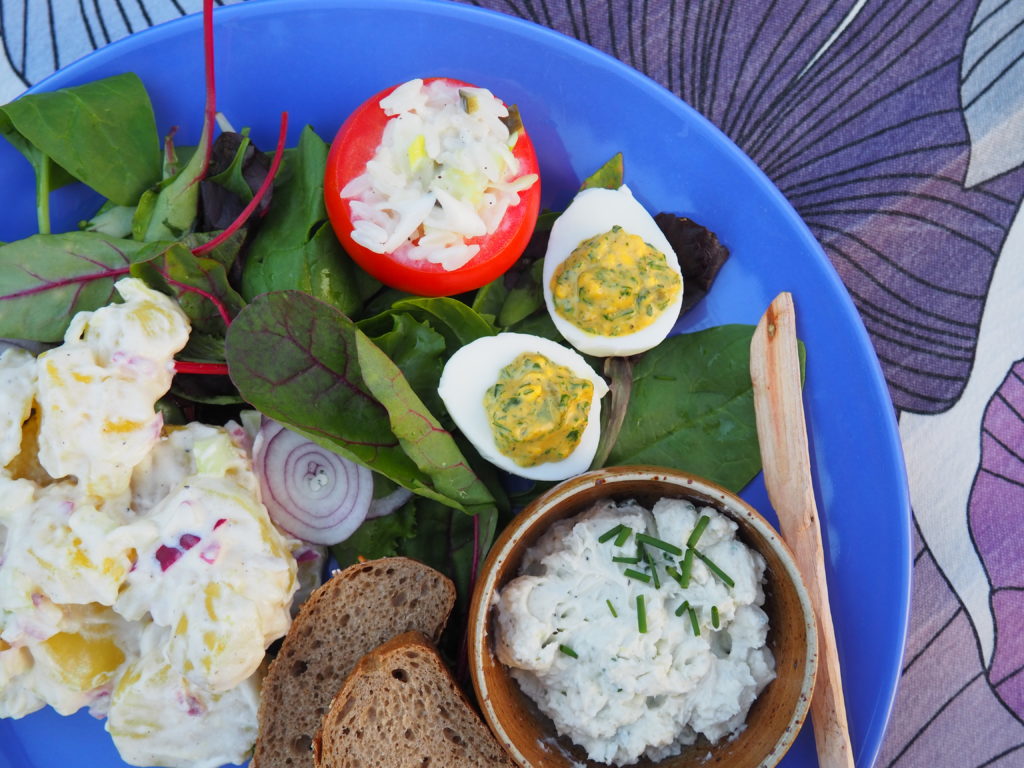 As with many recipes using mayonnaise, I prefer a lighter version than Linda's. I used just 2 tbsp. of mayo and added 120g plain yoghurt. To give more flavour to the salad, I also added 1tbsp of white wine vinegar and 1/2 tsp of mustard powder.